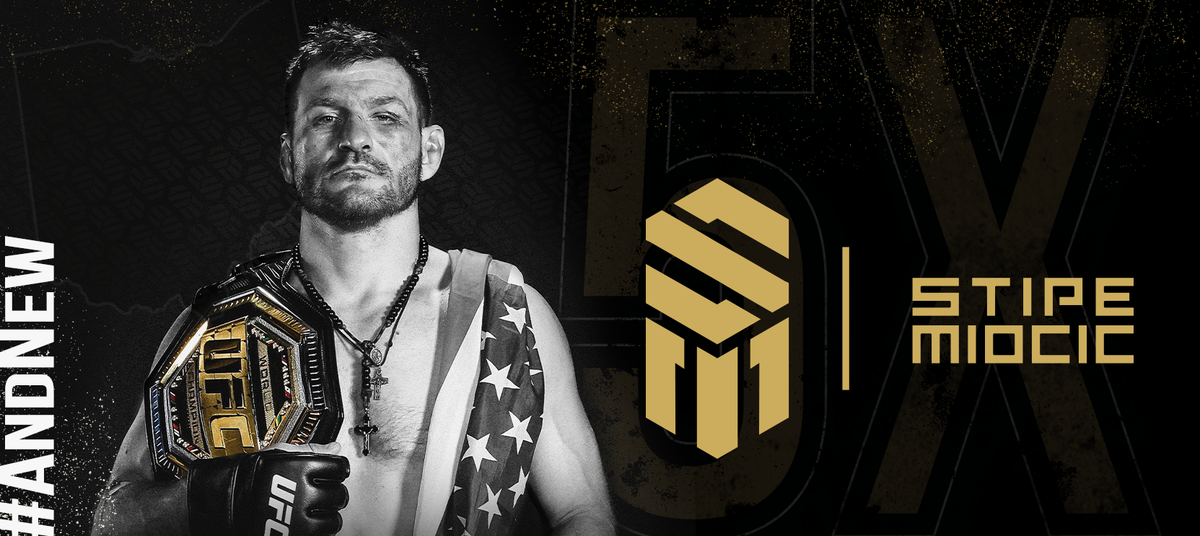 The Baddest Man On The Planet
Stipe Miocic is the defending UFC Heavyweight Champion of the World and "Baddest Man on the Planet". Stipe holds the record for most heavyweight title defenses (3). Since entering the UFC in October of 2011, Stipe has amassed the most performance bonuses in UFC Heavyweight history (9) - three Fight of the Night Awards, five Performance of the Night Awards, and one Knockout of the Night Award. He has headlined seven UFC cards and is a worldwide star, fighting on four different continents.
The son of Croatian immigrants, Stipe grew up playing numerous sports and was a collegiate, Division I baseball player and wrestler at Cleveland State University. He currently resides in Cleveland and trains out of Strong Style Fight Team.
Well known for his accolades inside the Octagon, Stipe is also prominently recognized for his work as a firefighter and paramedic. A full time UFC fighter, Stipe has noted numerous times he will always find time to keep his community safe working as a first responder, "Along with making it to the UFC, one of my proudest moments was becoming a firefighter. Saving people, helping people, is just something I will always continue to do."
Popular Merch